50State Case Studies
by Mike Jadin on August 31, 2021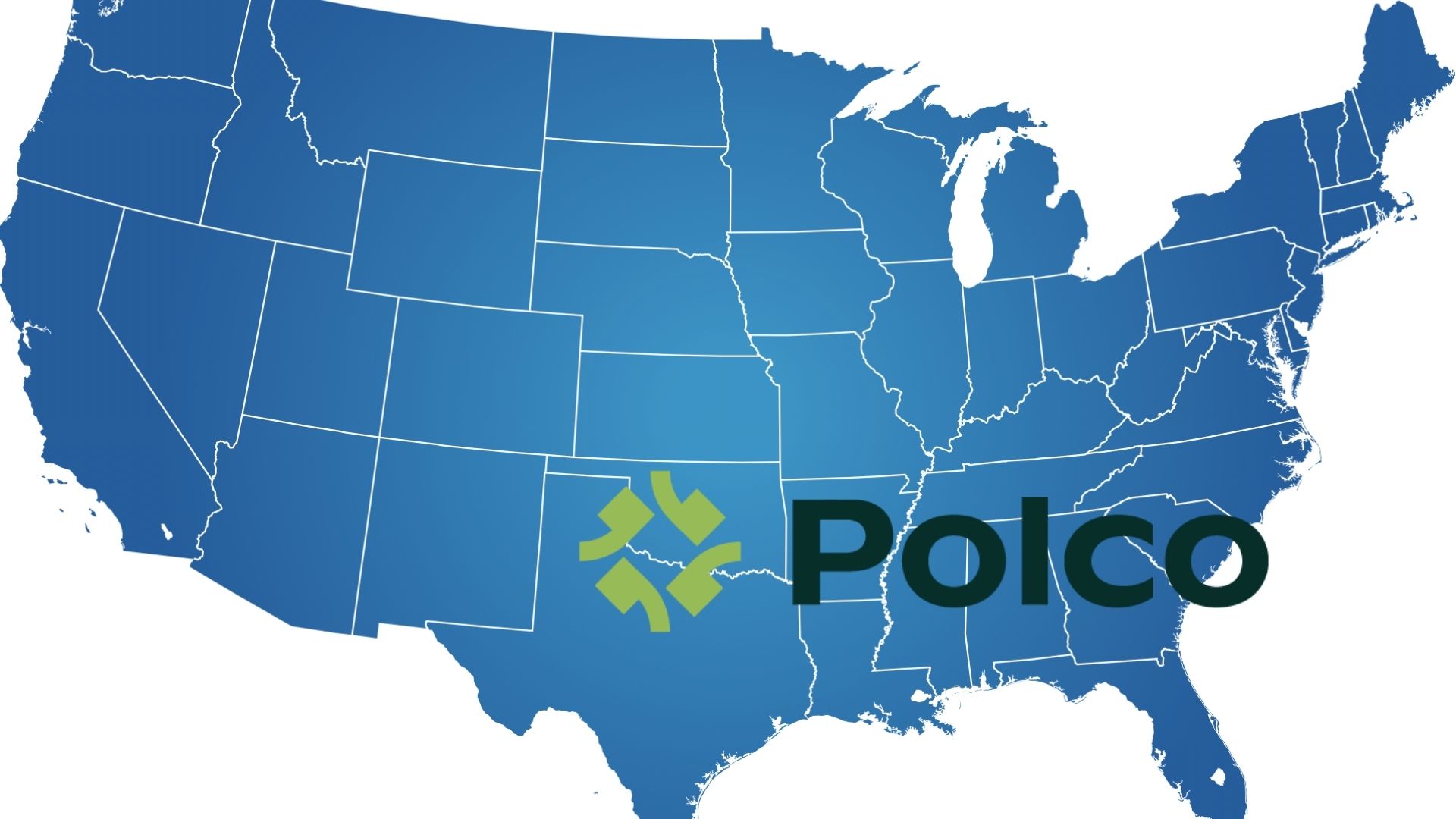 WI State Treasurer Sara Godlewski
As part of her initiative to improve Wisconsinites' individual financial health, Wisconsin State Treasurer Godlewski held several press-attended roundtable discussions across the state on student loan debt. Her team wanted to understand which demographics are paying back their higher education loans. With limited time to conduct a comprehensive survey being prepared with data points specific to Wisconsin became difficult.
With the help of Polco's platform, Godlewski's office was able to quickly publish one simple poll question and broadcast it to constituents from the contact lists they already had. Additionally, as a statewide elected official, any new content published by Godlewski is sent to anyone from Wisconsin who is a subscriber for any Wisconsin community on a weekly basis. This essentially granted her a standing panel of constituent respondents that she could engage with at a moment's notice.
With a clearer understanding of the proportion of constituents facing student loan debt, as well as a more precise insight on which age groups, job industries, and townships they're part of, Godlewski's team could craft specific talking points tailored toward those in attendance at each event. In the breakdown of the results, 5% of respondents aged 70-79 reported that they were still paying back their student loans. Godlewski used this as a major talking point at events and adjusted her office's overall strategy to identify surrogates that may have relatable stories to share at each roundtable. Her team also took advantage of the poll's comments from verified constituents. Since they could filter them by demographic, they could get a clear understanding of how constituents from varying backgrounds were affected by their debt.
Equipped with the ability to ask a simple question about constituent's finances and receive an answer from nearly 1,000 respondents in less than a week, Sara Godlewski was able to have a solid understanding of the fiscal burdens facing Wisconsinites. As a result, this allowed her to use citable data to convey their frustrations when talking to the press.
Treasurer Godlewski used the Polco platform to track the amount of student loan debt reported across age groups. She formed many of her talking points at press events according to the results, particularly that 5% of 70-79 year olds reported still owing student loans.
The Chicago Index
Two news providers in Chicago wanted to engage their readers on local issues in the area, They formed The Chicago Index: a quarterly survey powered by Polco's online platform. Reporters in their media market never had a shortage of quotes and statements from government officials, but conveying the overall sentiment of the voters that elect them has been more difficult. Their traditional method, telephone polling, has become an increasingly inefficient way to gather information given the extremely low contact and response rates.
The Daily Line and Crain's Business Chicago worked with Polco/National Research Center's survey and data scientists to take a modified approach to traditional polling methods. The quarterly survey gauges resident's satisfaction with city services and approval of elected officials at all levels. They recruit respondents through multiple communication channels and methods of solicitation. Both media groups advertised the survey within their news stories, and shared it with partner organizations and news providers. In addition, Polco mailed postcards with QR codes of the online survey to a random sample of several thousand Chicago residents. This hybrid approach allowed The Chicago Index to cast a wide net through its broad list of contacts alongside the traditional polling approach to achieve representativeness.
Over 2,000 respondents provided their opinion. The Chicago Index published these results along with a comprehensive analysis given by Polco's Research and Innovation team. In addition to the stories run by The Daily Line and Crain's, several other news carriers published the results--including the largest ABC affiliate in the midwest.
This drew the attention of the Chicago Mayor's office, and prompted a response from the Mayor during a press conference. The Chicago Index can now publish additional news content that engages readers more directly. Each quarter, they also have the opportunity to benefit from earned media from other news media outlets that report the results of their surveys.
The Chicago Index attracted 2,000 respondents on its first quarterly survey. Using an innovative hybrid methodology, the results were published widely in the Chicago media market.
Bryan, TX
At the height of the pandemic in June of 2020, municipalities near Bryan, TX started enforcing mask mandates. Community leaders were weighing information about whether to mandate mask policies but wanted to hear from the city's residents. Without a way to host an in-person town hall, the City of Bryan enlisted the help of Polco to allow residents to weigh in online on potential mask and social distancing policies.
The content was released on June 25th, and was picked up by the local media. Within 24 hours, the survey had gained over 3,600 responses, with the majority being in favor of mask mandates within local businesses. By the evening of June 26th, the city's leadership confidently issued a mask mandate that had the support of its residents.
The City of Bryan used Polco to gauge sentiment on COVID-19 safety measures. The survey reached over 3,600 responses in less than 24 hours.
Wisconsin Newspaper Association
Early 2020 in Wisconsin, Governor Tony Evers issued a mandate in the form of an executive order for all individuals to wear masks in public as a result of the COVID-19 pandemic. However, after Gov. Evers extended this mandate in early 2021, the state legislature voted to remove this mandate--primarily arguing that the Governor was overstepping his power to issue long-term mandates during statewide emergencies.
The Wisconsin Newspaper Association and its members decided to start leveraging Polco's civic engagement platform to gauge where Wisconsin residents stood on the issue of whether masks should be a requirement. The WNA could post a single question, and all participating news-carrier members could repost the content to their own news site to see where their readers in particular fell on the issue. The WNA would then release a report on the aggregated results to see what the overall sentiment was across all newspapers reposting the content.
Results from the initial July 2020 polls showed that the vast majority of respondents thought the mask requirement was necessary, with results less clear about under what situations it should be enforced.
In February of 2021 the WNA released a second poll asking a similar question. Likely due in part to the poll taking place in the midst of the legislature's vote to repeal Evers' mandate, it immediately attracted a large number of responses. In just two days, it had reached over 1,000 total responses, with 700 of them verified against the voter file. The results at the time showed even stronger support for wearing masks than the July 2020 poll.
However, several more days into the poll's launch, the overall (non-verified) results began to swing in another direction. Shortly before the poll reached 2,000 total responses, the majority of responses were in favor of masks being a personal choice instead of required.
This abrupt swing in results raised several questions, so Polco's team of experts looked into the advanced results to find out why it was occurring. The most immediate observation was that verified responses painted a completely different picture. Upon engaging in Polco content, users are asked for their zip code along with their name in order to verify their status as a registered voter. This prevents ballot-stuffing, as well as ensuring that participants reside within the desired presiding area for the poll.
The vast majority of registered voters who responded were in favor of the mask requirement. Respondents are not required to submit their zip code and name, even though Polco's privacy policy strictly states that personal data will not be shared, nor will polling choices. So if a large response among non-verified voters was starkly contrasting with the verified results, it is possible that some type of ballot stuffing is occurring. In order to make a more decisive conclusion, Polco's analysts were able to look on the back end to see if non-verified responses were coming from one particular area. Polco's team was able to conclude that there was one area that saw hundreds of account creations and responses, all in favor of one choice.
With this information, the Wisconsin Newspaper Association is able to continue one of its missions in combating "fake news." They reported the results with the explanation of what had occurred, and used the results from the verified responses as their "official" count, which was still at around 1,000 total responses. Their member newspapers gained confidence knowing that individuals could not "hijack" a poll and skew its outcome, so long as the end-report would only show those who could not vote twice. This allowed them to use the data to both follow news leads, as well as use it in their reporting.
The Wisconsin Newspaper Association tracked sentiment on Governor Evers' mask mandate. A bot hijacked the poll, which the Polco team quickly caught on to, and WNA was able to publish verified-only results from actual registered Wisconsin voters.
Delta Population Health Institute and Arkansas Black Mayors Association
Delta Population Health Institute worked with the Arkansas Black Mayors Association to determine needs and policy priorities in numerous rural, underserved communities of color. The survey was primarily taken by mayors of communities less than 5,000 in size, allowing for regional needs to be assessed in spite of the challenges of lack of broadband access, high rates of illiteracy, and poverty. This effort allowed for insight into economic development, sewage and water needs, and also delved into barriers for these communities to correct these issues. The resulting data also showed the lack of capacity for many of these communities to deal with these challenges alone, since 65% of mayors surveyed believed that they did not have the basic means to address the needs of the community. The impact of COVID-19 was also examined, with the results highlighting the challenges for rural communities attempting to meet community needs from the pandemic without the benefit of having directly received CARES Act funding. With 73% of mayors noting that they either disagree or strongly disagree with the statement "my city or town has received federal support and resources to address COVID-19 current and recovery efforts," they were able to show just how many communities across the state were in need of resources. These data points, along with several others, have been used to advocate for these communities and apply for funding to tackle entrenched issues in low-income communities of color in rural Arkansas.
Polco was used to determine the needs and priorities in numerous rural, underserved communities of color--allowing for the assessment of economic development needs at a regional level. The impact of COVID-19 was also examined, highlighting challenges for rural communities attempting to meet their needs without having directly benefited from CARES Act funding. The resulting data has been used to advocate for these communities and apply for funding.
Subscribe to Our Newsletter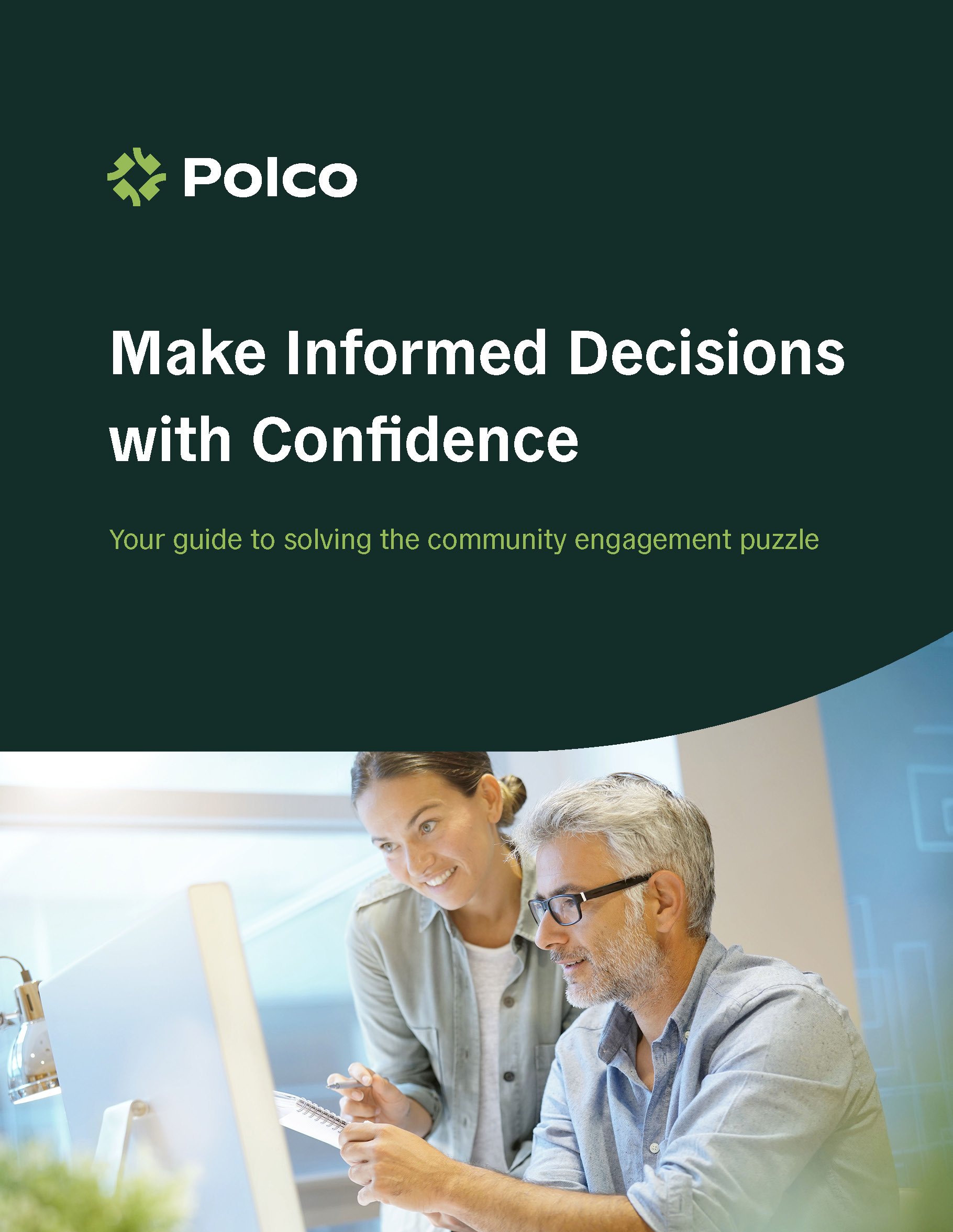 Featured Report
Download your copy of "Make Informed Decisions with Confidence: Solving The Community Engagement Puzzle" today!