Women in Police Leadership Tell Their Stories
by NRC on March 27, 2018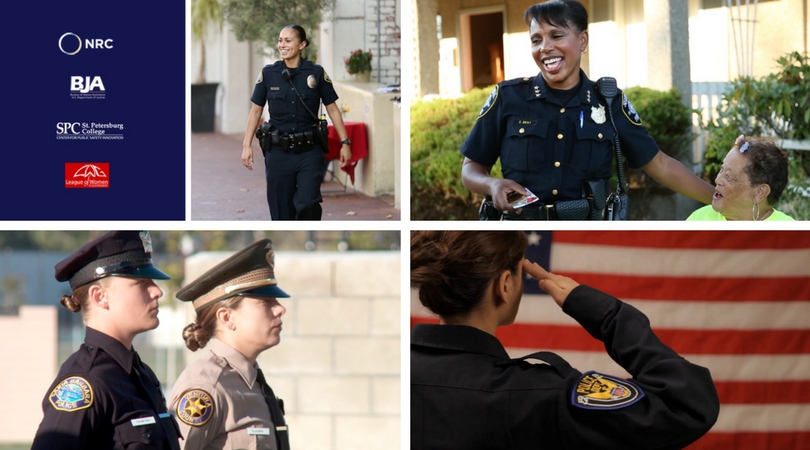 Women in Police Leadership Tell Their Stories
- By Angelica Wedell -
National Research Center, Inc. (NRC) has joined the efforts of the Bureau of Justice Assistance (BJA) Executive Session on Police Leadership (ESPL), the St. Petersburg College Center for Public Safety Innovation and the League of Women in Government (LWG) to examine diversity and inclusion in law enforcement.
In this video series, NRC interviews accomplished women in positions of leadership. They describe their career paths and challenges they've overcome. They explain how gender inclusivity advances the profession of policing overall. And they offer advice for those looking to start or further a career in law enforcement.
Part I
Chief Tammy Hooper became the first female Chief of Police of the Asheville Police Department on July 20, 2015. Prior to Asheville she served 26 years with the City of Alexandria, Virginia, where she retired as the Deputy Chief of Police. During her tenure in Alexandria, she served in command positions in every bureau of the department, including Patrol, Administration and Investigations. Chief Hooper is a graduate of George Mason University, Session 235 of the FBI National Academy, the Senior Management Institute for Police at Boston University, and the Professional Executive Leadership School at the University of Richmond.
Over the course of her tenure in Asheville, Chief Hooper has led the department through the realignment of patrol districts, reorganization of the department's structure, assignment of additional officers to the downtown patrol and implemented a host of training and development opportunities for officers and commanders. Chief Hooper has also attended a multitude of community meetings and events and made a great effort to improve citizen engagement throughout Asheville.Cathy Lanier (current NFL Chief Security Officer) spent nearly 27 years with the Metropolitan Police Department. Serving much of her career working through the ranks in uniform patrol, Cathy served as the Commanding Officer of the Fourth District, one of the largest and most diverse residential patrol districts in the city. She also served as the Commanding Officer of the Department's Major Narcotics Branch and Vehicular Homicide Units.
Shortly after 9/11, Cathy was named Commander of the Special Operations Division (SOD), where she managed the Emergency Response Team, Aviation and Harbor Units, Explosive Ordinance Division, Horse Mounted and Canine Units, Special Events/Dignitary Protection Branch, the Joint Terrorism Task Force and the Civil Disturbance Units. During her tenure as SOD Commander, she established the agency's first Homeland Security/Counter-Terrorism Branch and created an agency-wide chemical, biological, radiological response unit known as the Special Threat Action Team.
In 2006, the MPD's Office of Homeland Security and Counter-Terrorism (OHSCT) was created, and Cathy was tapped to be its first Commanding Officer. A highly respected professional in the areas of homeland security and community policing, she took the lead role in developing and implementing coordinated counter-terrorism strategies for all units within the MPD and launched Operation TIPP (Terrorist Incident Prevention Program).
In 2007 Cathy was unanimously confirmed as the Chief of Police by the Council of the District of Columbia – becoming the first woman to hold that rank in the Department's history. She retired from the Metropolitan Police Department in September 2016, accepting her current position as the Senior Vice President of Security for the National Football League.
Cathy is a graduate of the FBI National Academy and the federal Drug Enforcement Administration's Drug Unit Commanders Academy. She holds Bachelor's and Master's Degrees in Management from Johns Hopkins University, and a Master's Degree in National Security Studies from the Naval Postgraduate School in Monterey, California. She is certified at the technician level in Hazardous Materials Operations.Margo Frasier (Sheriff Retired) brings over 35 years of experience in criminal justice and currently serves as a private consultant to law enforcement, corrections agencies and provided litigation support. She served as the City of Austin's as the director of the Office of the Police Monitor.
From 1997 through 2004, Ms. Frasier served as the Sheriff of Travis County, Texas. She started as a deputy more than two decades earlier and is the only woman to hold the office. As Sheriff, she oversaw more than 1,400 deputies, corrections officers, and other employees with a budget of more than $90 million. Ms. Frasier earned praise for her leadership in implementing community policing and improving the jail system.
Ms. Frasier has been on the faculty of Sam Houston State University, St. Edward's University, and Austin Community College. Over the years, as a consultant and an attorney, she has provided representation and expert testimony in matters involving criminal justice including civil rights, employment law, law enforcement practices, and corrections practices.
Ms. Frasier (Sheriff Retired) served as treasurer, vice-president, and president of the Major County Sheriffs' Association. She also served on the boards of the National Sheriffs' Association, National Center for Women and Policing, Texas Institute for Public Problem Solving, SafePlace, and the Children's Advocacy Center of Central Texas. In addition, she was recognized twice by the Combined Law Enforcement Association of Texas as Administrator of the Year.
Ms. Frasier holds a Juris Doctor with high honors from Florida State University College of Law and a Bachelors of Science with honors from Sam Houston State University.Chief Inspector Dorsey joined the Philadelphia Police Department in 1984 and will have thirty-four (34) years of service in May. She rose through the ranks of the department to reach my current rank, which is the highest Civil Service rank in the police hierarchy. I report to a Deputy Commissioner, who reports to the Police Commissioner. She currently oversee roughly 200 civilian and sworn employees in the Support Services Bureau. She is responsible for Court Evidence, Reports & Control, Headquarters Security, Impound and Records and Identification.
She was promoted to Police Detective in 1987 and within two years was transferred to the Homicide Division where she worked solving murder cases until promoted to Patrol Sergeant in 1991. As a sergeant she was assigned to Patrol Operations, the Organized Crime Unit and the Detective Bureau. She was promoted to Lieutenant where she served four years in the Patrol Bureau before being promoted to Captain in 1998. As a Captain she commanded two Police Districts - the 23rd and the 14th. She also worked as a School Safety Captain in West Philadelphia, where she was responsible for the safety of some sixty schools and coordination with the Office of School Safety. She was promoted to Inspector and became the first African-American female to achieve this rank in the history of the Police Department. As an Inspector she was assigned to Command Inspections, Internal Affairs Division, and interim commander of the two Patrol Divisions. In 2010 she was promoted to Chief Inspector. In this rank she held the following positions: Chief of the Narcotics Bureau, Chief of Command Inspections Bureau, and Chief of the Office of School Safety.
Since holding the position of Police Sergeant she has organized and served as instructor on police promotional classes for the ranks of Police Corporal through Police Inspector. She enjoys giving back to officers; an officer who is prepared and fulfilled is one who best serves the community. She believes that mentoring and encouraging officers to reach full potential in preparing for success on promotional examinations, is one of the best gifts one can give to the Police Department.
She holds a Bachelors of Science Degree in Criminal Justice from Chestnut Hill College of Philadelphia and a Masters of Science Degree in Criminal Justice from West Chester University.
Part II
Chief Janeé Harteau (Retired) joined the MPD in 1987 and worked her way through the ranks, beginning as a patrol officer on the street. In 2012, Chief Harteau was unanimously confirmed by the mayor/city council to become the 52nd and first female Chief of Police in the city's history. In February of 2016, she was again unanimously confirmed for a second term as Police Chief.
Chief Harteau has been vocal in issues both locally and nationally that impact law enforcement as a former board member of both the Major Cities Chief's Association (MCCA) and the Police Executive Research Forum (PERF). With the roll out of MPD 2.0, Chief Harteau was at the forefront of leading organizational change, the President's 21st Century Policing guidelines and has often been a keynote speaker at various business, government, educational institutions and women's organizations.
Chief Harteau has been featured in many local and national publications, and news programs. Her achievements have earned her numerous community accolades including the MN Women's Press "2013 Changemaker" of the year award, the Twin Cities Business Journal "2013 Diversity in Business Award", the Distinguished Alumni Award from St. Mary's University of Minnesota and the Toastmaster International Communication & Leadership Award both in 2014, and Team Women MN Leader of the Year award in 2015. In March 2017, Chief Harteau was named #22 on Fortune magazine's list of the World's 50 Greatest Leaders. In May 2017, Chief Harteau was named the Woman Law Enforcement Executive of the Year by the National Association of Women Law Enforcement Executives (NAWLEE) and Motorola Solutions.
Chief Harteau holds a Bachelor's Degree in Police Science and a Master of Arts in Public Safety Administration; both from St. Mary's University of Minnesota. She trains law enforcement leaders nationally for IACP Women's Leadership Institute (WLI), and is an Assistant Professor at St. Mary's University of Minnesota in the School of Police Science.
Chief Harteau is the Chief Executive Officer and owner of Titanium Leadership, LLC. Titanium Leadership provides motivational speaking, coaching and consulting for public and private sector organizations in many areas including leading through crisis, emotional survival for executives, organizational culture change, and women in leadership amongst other topics. Chief Harteau is also the Chief Public Safety Strategist for Vitals Aware Services the developers of the Vitalsapp, technology that helps create safer interactions among law enforcement, first responders and people with mental health and invisible disabilities.
Chief Harteau is a consultant and member of the Customer Executive Advisory Board for TriTech Software Systems. TriTech is currently the undisputed leader with software that covers every facet within the incident-response workflow, including 9-1-1, computer-aided dispatch, records management, analytics and intelligence, etc.Chief Jeri L. Williams was appointed Police Chief of the Phoenix Police Department in October 2016. She oversees the largest police department in the State of Arizona, which provides law enforcement services to the fifth largest city in the United States. Chief Williams is a 28-year law enforcement veteran and an accomplished police executive. Under her leadership, the Phoenix Police Department is advancing progressive strategies essential in contemporary law enforcement.
She began her law enforcement career with the Phoenix Police Department and retired as an Assistant Chief after 22 years of service following her selection as Oxnard Police Chief. She served nearly six years as Police Chief in the City of Oxnard, California where she strengthened police-community relationships and oversaw the implementation of police body-worn cameras.
The Arizona Centennial Legacy Project honored Chief Williams as one of Arizona's 48 Most Intriguing Women. In 2016, Chief Williams was recognized as California Assembly District 44 Woman of the Year for her leadership and outstanding accomplishments as Chief of the Oxnard Police Department.
Chief Williams holds a Bachelor of Arts degree in Fine Arts from Arizona State University and a Master's degree in Education from Northern Arizona University.Chief Jacobs was appointed Chief of the Columbus Division of Police in 2012. She was the first woman in the Division to be promoted to Commander in 1995, to Deputy Chief in 2009 and to Chief of Police in 2012. She joined the Columbus Police in October 1979 - only four years after the Division first started training women to work in Patrol.
Throughout her career, Chief Jacobs has been actively involved in numerous projects to improve operations and as an instructor at the Division's Academy for numerous supervisor development, in-service and recruit classes. Among those accomplishments are her work in helping to set up and start the Division's Citizen Police Academy, the creation of a separate Domestic Violence report, the complete reorganization of Internal Affairs, implementing the first hands-on drivers training during, serving as host for President Obama when he appeared at the graduation ceremony for the 114th recruit class and in 2009-2010, putting together a new staffing and redistricting plan which included adding two new precincts.
Chief Jacobs holds a Bachelor of Arts degree in Sociology from The Ohio State University and was a 4-year letter winner for the OSU Women's Track team. She is a graduate of the Police Executive Leadership College (PELC) and the Certified Law Enforcement Executive program (CLEE). Chief Jacobs serves on the Board of Directors for the Center for Family Safety and Healing, the Board of Trustees for the Ohio Law Enforcement Foundation, the Major Cities Chiefs Association and is a member of the United Way's Women's Leadership Council and Pride Council.
Part III
Chief Jennifer Evans was appointed chief on October 12, 2012. She began her career with Peel Regional Police as a Cadet in 1983. Since that time she has been assigned to all areas of the organization including the Uniform branch, Youth Bureau and the Criminal Investigations Bureau.
In 2008 Chief Evans was promoted to Deputy Chief of Police. As Deputy Chief, in October 2010, she was seconded to conduct a review of the Missing Women Investigations in lower mainland British Columbia. She reviewed thousands of documents and conducted numerous interviews with police officers involved in the initial investigation of Robert Pickton prior to his arrest in February 2002. In January 2012 she testified at the Missing Women Commission of Inquiry regarding her report. Chief Evans' knowledge and experience is recognized both provincially and nationally.
In May of 2013, Chief Evans was appointed to the Order of Merit of the Police Forces by the Governor General of Canada at a ceremony at Rideau Hall in Ottawa and in the past has served as the president of the Ontario Association of Chiefs of Police (OACP). She currently serves as the Canadian Regional Representative on the Major Cities Chiefs Association Board of Directors.Chief Best was appointed Interim Chief of the Seattle Police Department on January 1, 2018.
Chief Best has served with the Seattle Police Department for 26 years. Most recently, she was the Deputy Chief, overseeing the Patrol Operations, Investigations, Special Operations Bureaus and the Community Outreach section.
Chief Best has completed the Senior Management Institute for Police, the FBI National Academy, and the Criminal Justice Executive Leadership Academy. In 2015, she received the "Newsmaker of the Year" award from the Seattle Black Press. In 2016, Chief Best completed the Major Cities Chiefs Association Police Executive Leadership Institute. She will receive her Master's in Criminal Justice Leadership from Northeastern University later this year.
Chief Best is a member of the National Organization of Black Law Enforcement Executives (NOBLE), the National Latino Police Officers Association (NLPOA), the Law Enforcement Immigration Task Force (LEITF) and the Human and Civil Rights Committee (HCRC) for the International Association of Chiefs of Police (IACP). She is also on the Trustee Board for Lakeside School, the Visit Seattle Advisory Board, and is the Leadership Council Chair for the United Negro College Fund (UNCF) Seattle. Chief Best is married and has two adult daughters. Shelagh Dorn, PhD, joined the Greenville, South Carolina Police Department as Director of Strategic Planning & Analysis in 2015, where she handles information technology, crime and intelligence, research, and planning. She began her criminal justice career in 1991 with the Brunswick (Maine) Police, where she became Deputy Marine Warden and reserve police officer in 1994. From 2003 through 2011, as senior supervising criminal intelligence analyst at the New York State Intelligence Center (NYSIC), she managed intelligence analysis and research at the state fusion center. Since 2011, she has been a research fellow at the John F. Finn Institute for Public Safety, a not-for-profit in Albany, NY. As their Assistant Director of Technical Assistance and Training from 2013-2015 she coordinated a dozen grant-funded crime analysts in five cities in upstate New York.
Shelagh graduated from Cornell University, and earned her Master's and PhD in Criminal Justice at the University at Albany-SUNY. She has served on the Board for the International Association of Law Enforcement Intelligence Analysts (IALEIA) for ten years; and since 2015 has been President of IALEIA. Shelagh's areas of research interest include: policing and best practices; strategic planning and analysis; homeland security, crime, and intelligence analysis; qualitative analysis and survey research; victimology; trauma-informed policing interventions; policing mental health and addictions; and criminal justice partnerships and collaboration.In 2004, Lupe Valdez (Retired) was elected Sheriff in Dallas County. She was ultimately elected to four terms as Sheriff of Dallas County and served from 2005-2017. She was the only Latina Sheriff in the United States and one of very few LGBTQ Americans serving in public office.
While Sheriff, Valdez worked diligently to address deep structural problems that had developed over the preceding 20 years. The county jail was understaffed, overpopulated, and unsanitary. With her team and the leadership of the County Commissioners, she succeeded in tackling many of the challenges that had plagued the Department such as improving the quality of care for mentally ill inmates, changing culture, and striving to ensure any individual touched by the criminal justice system was treated with respect and dignity.
Prior to becoming Sheriff, Lupe worked to protect the lives and property of American citizens at home and abroad as a captain in the U.S. Army and as a federal agent in the General Services Administration, Department of Agriculture, the US Customs Service and a Senior Agent in the Department of Homeland Security.
She holds a Bachelor's Degree in Business Administration from Southern Nazarene University and a Masters Degree in Criminology from UT-Arlington.Learn More About the BJA Executive Session on Police Leadership
Related Articles
Subscribe to Our Newsletter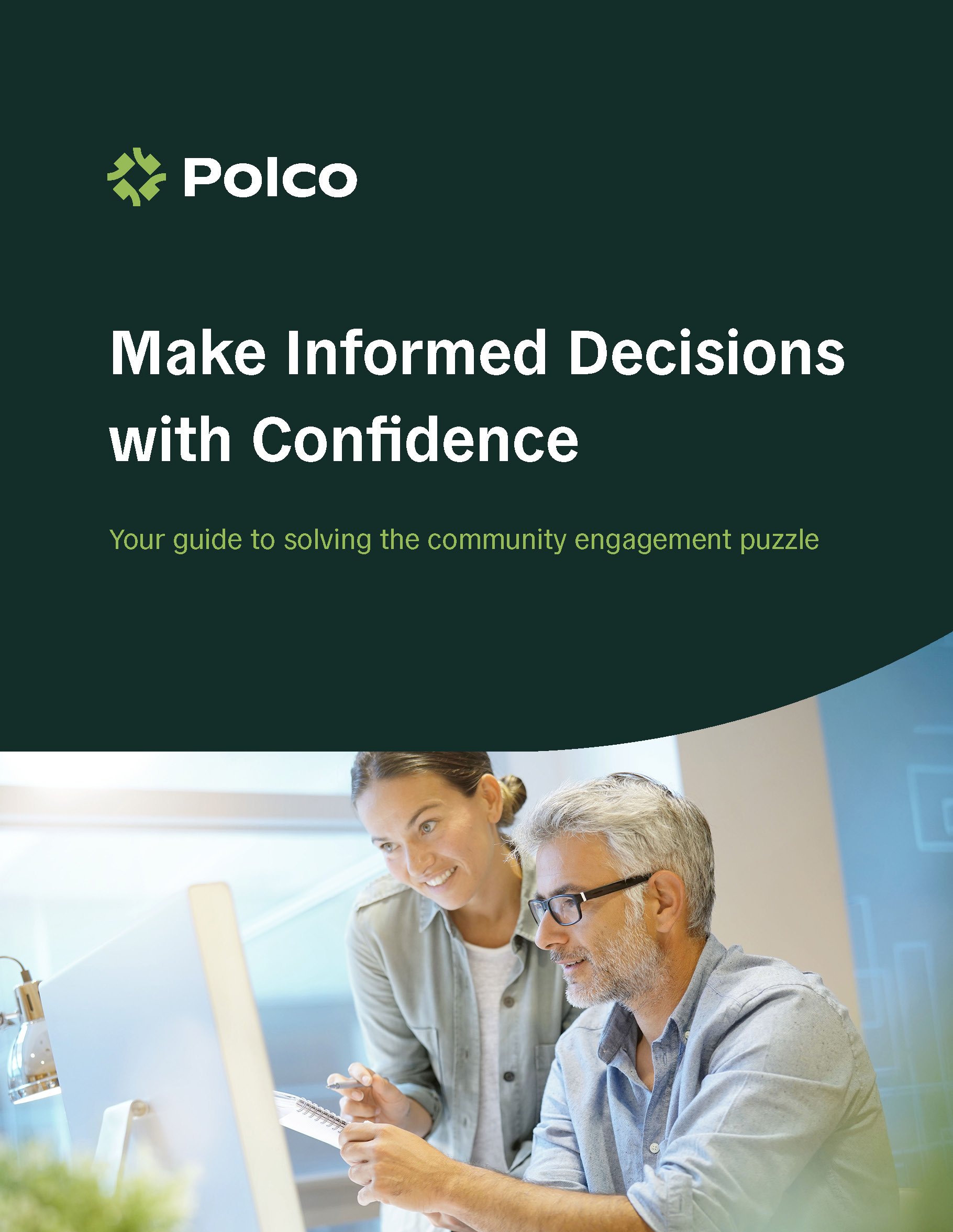 Featured Report
Download your copy of "Make Informed Decisions with Confidence: Solving The Community Engagement Puzzle" today!