The 2023 Voice of the People Awards Winners Revealed
by Jessie O'Brien on October 12, 2023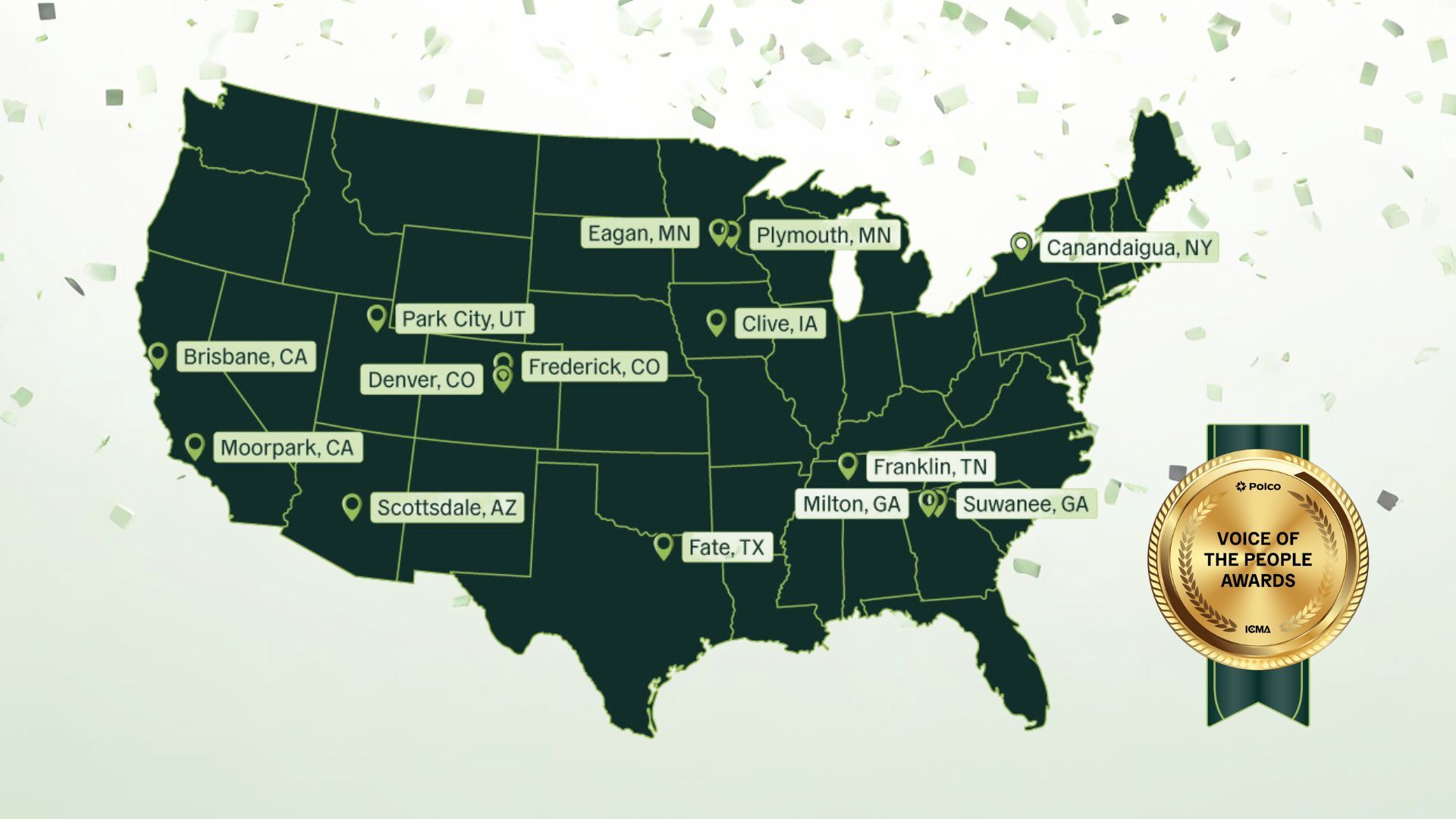 See which local governments nationwide are taking home 2023 Voice of the People Awards, presented by Polco and the International City/County Management Association (ICMA).
The Voice of the People (VOP) Awards are the first and only national honors to recognize local governments based on public opinion and community-centered decision-making. 2023 celebrates the 15th year of these awards. This October, Polco and the International City/County Management Association (ICMA) are proud to announce the winners (first revealed at ICMA's annual conference in Austin, Texas).
Community involvement in local government decisions has assumed heightened significance. Especially in recent times, as complicated challenges like trust, housing, climate change, and more have become more prominent.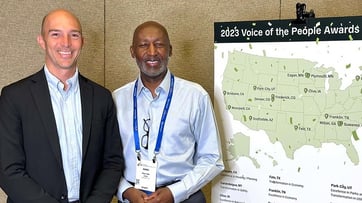 "Acute challenges are disrupting local government today. Collaboration, resident participation, and data-informed decision-making are the only ways to solve these complex issues," said Nick Mastronardi, CEO of Polco. "These communities are national models for taking on pernicious problems in government. It's why the VOP awards are so important—these organizations are making the blueprint to better democracy in an era of profound transition."
ICMA CEO/Executive Director Marc Ott agrees. "ICMA is proud to present the Voice of the People Awards in partnership with Polco," Ott said. All of the award winners have done great work and shown excellence in leadership. They are truly deserving of this recognition."
Congratulations to the 2023 Voice of the People Awards winners!
Click through the gallery to see all the winners. Recipients are listed in alphabetical order.
VOP Awards Nominations and New Categories
Many winners receive the highest or most improved ratings from residents based on results from The National Community Survey® (The NCS®). The assessment measures resident opinions and satisfaction with government service delivery and the quality of life in their community. Other winners demonstrate excellence in online engagement.
The 2023 VOP Awards expanded to include new categories for organizations that show excellence in community participation in housing and budgeting, two major concerns confronting the nation.
The new category award-winning local governments were nominated by Balancing Act from Polco. Balancing Act simulation tools show residents the tough trade-offs involved in either balancing a government budget or solving the housing deficit. Real-life constraints and possibilities are built into the simulation.
Winners were selected by a panel of judges based on how well the cities showcased their efforts in various categories.
"We are excited to honor the hard work of these deserving communities," Mastronardi said.
How To Be Eligible for the Voice of the People Awards
You can be a Voice of The People Award winner, too. Each year, jurisdictions that participate in The National Community Survey (The NCS) or show measurable excellence in online engagement efforts are eligible for nomination by Polco. Request information to learn more!
Related Articles
Subscribe to Our Newsletter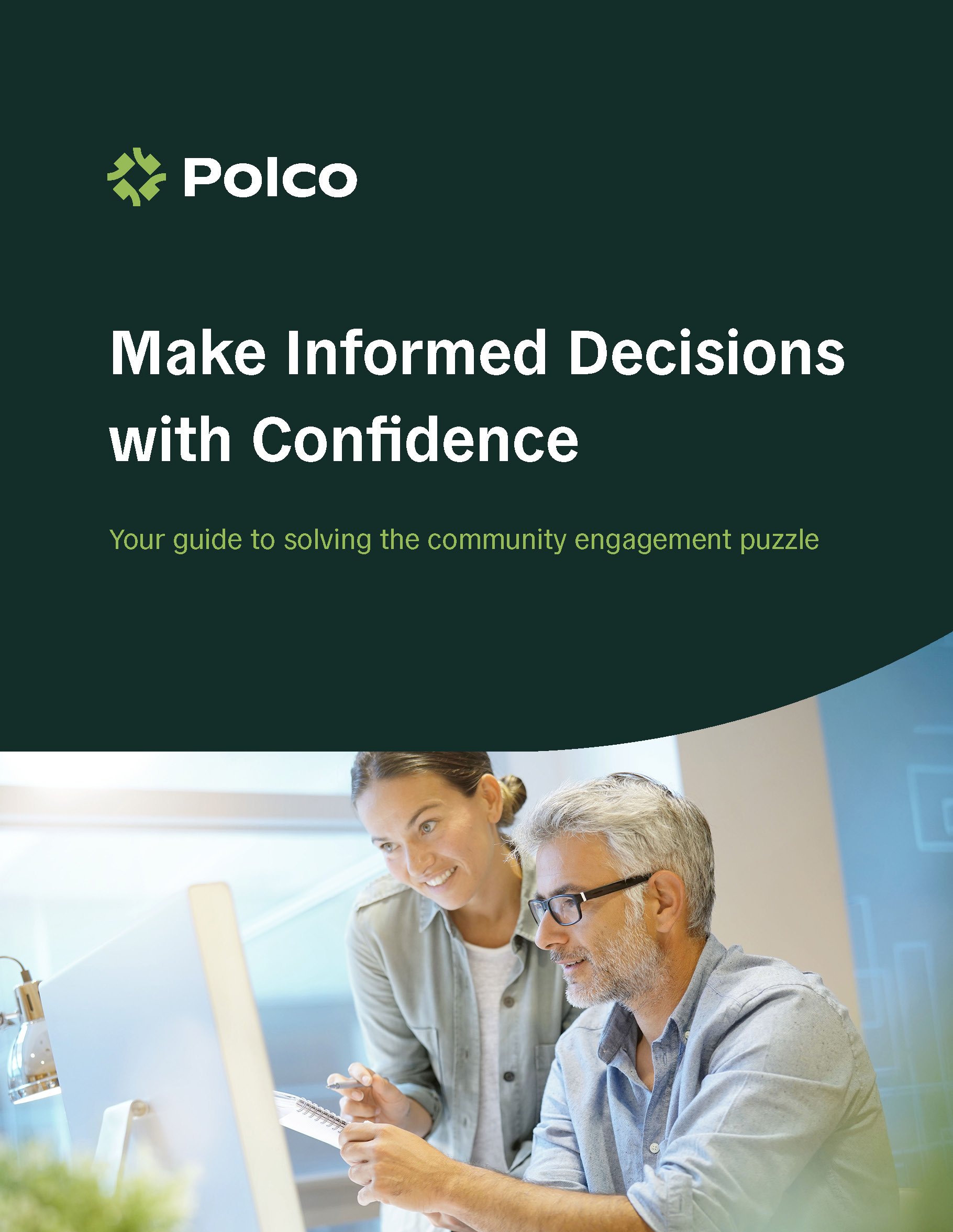 Featured Report
Download your copy of "Make Informed Decisions with Confidence: Solving The Community Engagement Puzzle" today!