In the wake of recent national elections, it seems the entirety of the narrative on citizen-government engagement has been focused on how polarized our country is, and how out of touch governments are with their citizens. While those stories make great headlines, at Polco we've actually found a lot of the opposite - at the local level, our government leaders seem to have their finger squarely on the pulse of their citizens.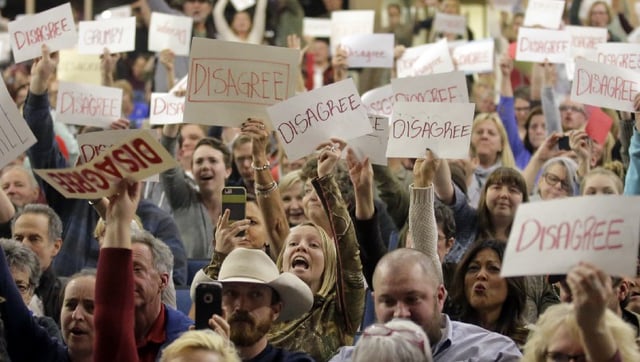 So how do we change this storyline? As a local official, city or county staff, or even as an involved citizen, what can we do to change the polarized nature of discussion in our communities and shed light on the fact that civic engagement can be a constructive process that improves lives, not simply partisan fodder for media websites?
---
We've come up with these quick and easy steps to bring neighbors together around community centric discussions, and if followed, they will lead to more constructive conversations that benefit your locality.
Make yourself digitally available
While it seems obvious, the accessibility of local government is usually the largest blocker to constructive citizen engagement. Even though government websites have become more streamlined - with better headings and more useful features - these aren't always the first place people look for local information, and in some cases when they do there is incomplete or missing content.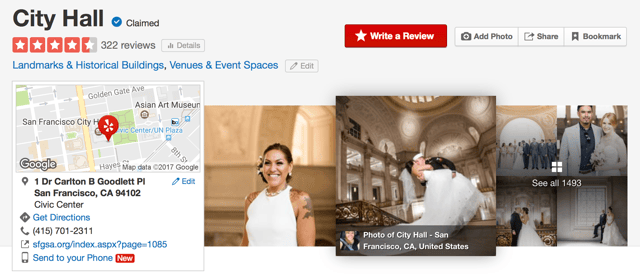 To solve this, consider using tools already set up for your local government. Did you know that users on Yelp are likely already reviewing your city or county administrative offices? As a government official, you can (almost instantly) claim this location, and begin receiving feedback on services or connect with citizens directly. The same goes for these locations on Facebook, where they make it easy to set up an official local government page for people to like and follow your updates. Citizens will become more informed by virtue of having an official source to seek out information.
Get started: If you haven't already, consider making someone in your office the official administrator of social media, and put relavent contact information for service departments on appropriate sites.
Communicate regularly (scheduling is fine!)
Once you're up and running in the online community, make a plan to communicate regularly. There are a number of tools that allow you to link your Facebook, Twitter or other social media platforms, and even more that allow for monitoring of those (and many more) in one convenient platform. The ease of use of these platforms is amazing, allowing for everything from cross-posting of content to the scheduling of your posts and beyond. Here's a list of 47 free platforms you could start using today.
The hesitation we run into most often has to do with regularly posted, or weekly scheduled, content. These items can be meeting agendas, job postings, community announcements or more...and they are fine! Any content you post will help build a more informed community, and for the majority of US households who are mobile only and for the 68% of adults using Facebook these updates might be the only way they can readily access information that you are sharing.
Get Started: Consider posting council meeting announcements and minutes on a platform other than your website each week (or month). If nothing else, this will help inform your citizens of the local agenda, and help raise awareness about local issues being considered by government decision makers.
Set an example for your online community
Building a stronger online community will take time and consistency for your team, but that doesn't mean it should be overwhelming. Set expectations with your citizens, and follow through with results, so people will become comfortable with access to local government and not try to abuse it.
Posting should also come with monitoring, so you know when citizens are seeking answers and when conversations turn ugly. Both things tend to happen regularly on social media, so utilization of the platforms above can help you keep watch in one convenient place.
By creating the expectation of regular content and monitoring posts and comments affiliated with your official accounts, you will set the expectation that conversations will remain open between citizens and government. Once your citizens see your commitment to receiving online feedback, and that derogatory or other abusive content will not be permitted, they will start to engage in meaningful ways that help create a more informed community.
Get Started: Set community guidelines on all official forums or social media accounts. You can make it your first post, a pinned tweet, or in the "About" section of your offical page. This way, it's always accessible and people will know what to expect should conversations deviate from their intended topic.
---
We've gone into detail on this blog before about the importance of asking questions and closing the feedback loop, and as you become more comfortable you should set the expectation of giving and receiving feedback with your citizens. As you begin having regular civic interactions online, your community will engage more willingly, and your locality will be stronger because of it.
---